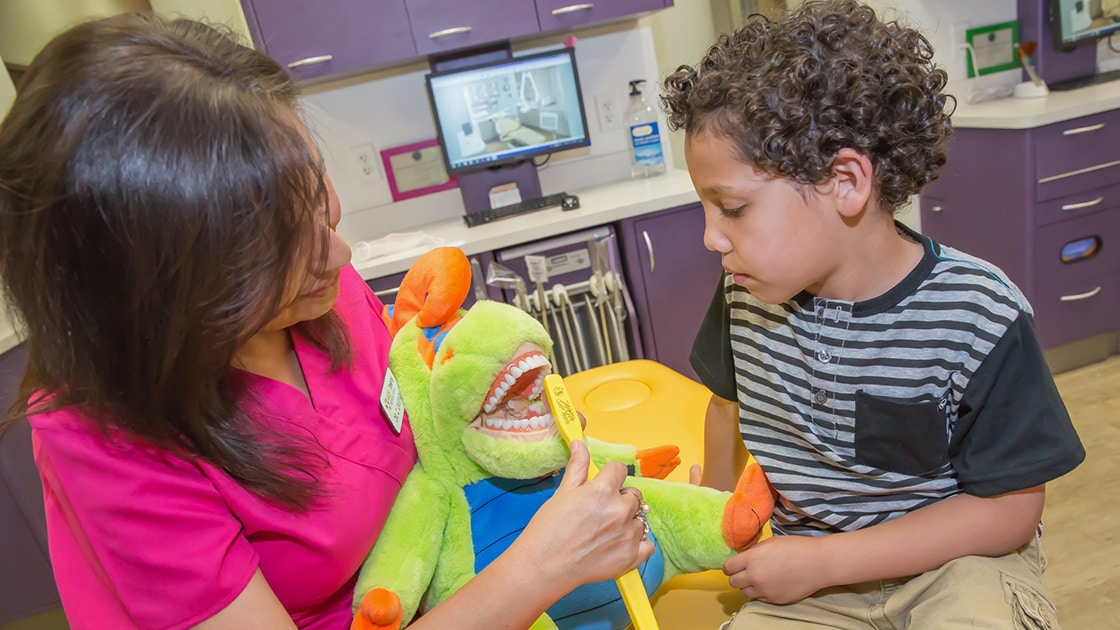 Dr. Cecilia Carpio and her team provide specialized pediatric dentistry for children and adolescents in a "child-friendly" environment. As a pediatric dentist, Dr. Carpio focuses on preventive care to help each child have a healthy smile that will last a lifetime.
With TVs in our treatment areas, video games in our waiting room, a parents retreat room, convenient hours and affordable fees, we strive to make your family's visits to our office effective and enjoyable - each and every time.
We always want our patients to feel informed and confident they are getting the best treatment possible. Please click on a button below to learn more about our practice and your dental health.
If you don't see the information you are looking for, please give us a call so we can answer your questions.