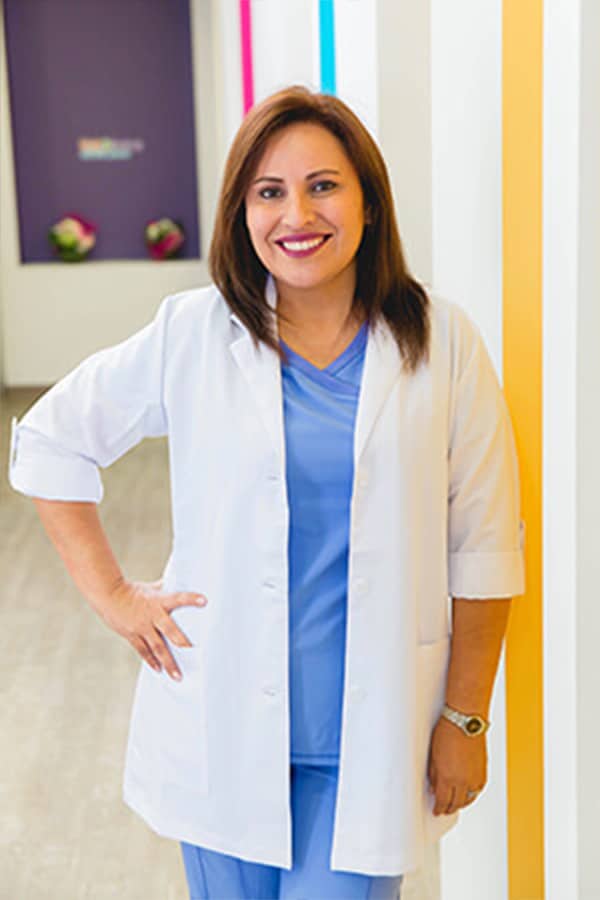 Dr. Cecilia Carpio has a special connection with children. With gentleness, she provides quality health care for infants, children and adolescents including patients with special needs.
Dr. Carpio is a second-generation dentist from Peru. She is proud to call Texas her home and has been providing specialized care for Children exclusively for more than 15 years.
After being awarded her Doctorate of Dental Surgery, Dr. Carpio furthered her studies, specializing in Endodontics at Cayetano Heredia University where she was also a Faculty Member.
Dr. Carpio continued her education in Birmingham, Alabama, earning her Pediatric Dental Certificate after completing a residency at the University of Alabama at Birmingham and Children's Hospital of Alabama. There she obtained extensive pediatric emergency and trauma training after serving as an on call Pediatric Dentist. She also received training at the Sparks Center for Developmental and Learning Disorders.
Dr. Carpio is fluent in English, Spanish and is trained in Sign Language for the hearing impaired. She stays on the forefront of Dentistry by being involved in numerous dental organizations. She also stays active in Pearland community service events and has volunteered for dental mission trips. When not working, Dr. Carpio enjoys spending time with her family, listening to music, reading, cooking and traveling.
Memberships:
American Academy of Pediatric Dentistry
International Association of Pediatric Dentistry
American Dental Association
Texas Dental Association
Houston Academy of Pediatric Dentistry
University of Alabama School of Dentistry Alumni Association